Soft Tissue Surgery Options
The focus of our practice is primarily out-patient wellness and routine internal medicine cases. We are proud to be a true mobile pet care clinic with the ability to provide thorough treatment in a fully equipped, properly ventilated, sanitary environment.
While we do not offer overnight inpatient care, we do offer minor out-patient surgical services for such things such as:
Wound/laceration repair
Abscess treatment
External tumor biopsies and excisions
Eyelid tumor excisions
Ear hematoma treatment
Porcupine quill removal
Feline spay and neutering
Canine neutering (< 65 lbs)
Canine spay (< 30 lbs)
Basic Cystotomy to remove bladder stone(s)
More complex surgeries such as abdominal, thoracic, neurological, and orthopedic procedures require a large team of personnel and are better suited to a full-service hospital staffed with overnight personnel. We will evaluate your pet's surgical needs and let you know if it is something we can handle.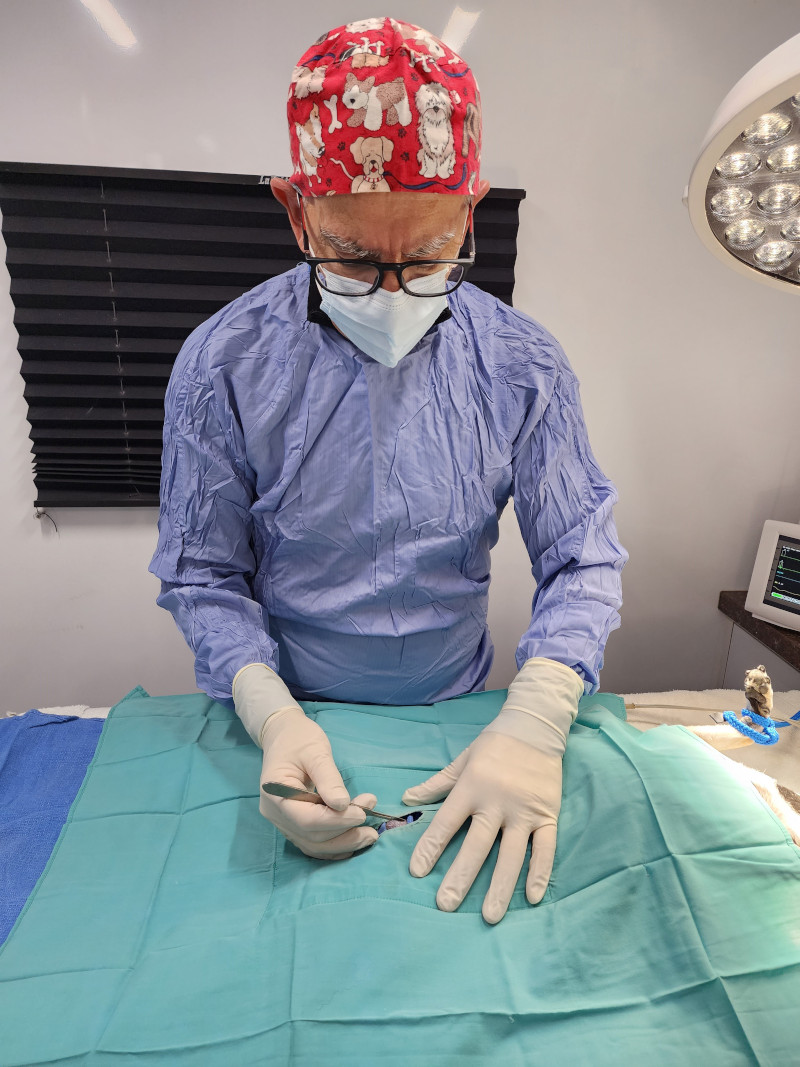 Dedicated Surgical Suite
Our specially equipped mobile clinic offers a dedicated surgical suite, separate from the main clinic for Dr. Gastellum to perform soft-tissue surgeries. This area is equipped with its own hydraulic lift table, high intensity surgical light, oxygen generator and anesthetic machine. There is a large kennel in the separate recovery area to allow for continued observation by Dr. Gastellum during recovery.
Referrals
Veterinary Medicine has become very specialized over the last three decades. Just as in human medicine, there are board-certified specialists for every discipline imaginable. We have developed a referral network of DVMs should your pet need advanced surgical care. Most of these specialists are located on the Front Range (Colorado Springs or the greater metropolitan Denver area).
It is always our top priority to offer your pet's the care they need. To learn more about our soft-tissue surgery services or to schedule an exam for your pet, please call us at (719) 839-0446.