Get to Know Our Team
Veterinarian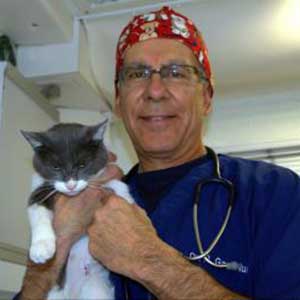 Dr. Richard Gastellum, DVM

Owner and Chief Veterinarian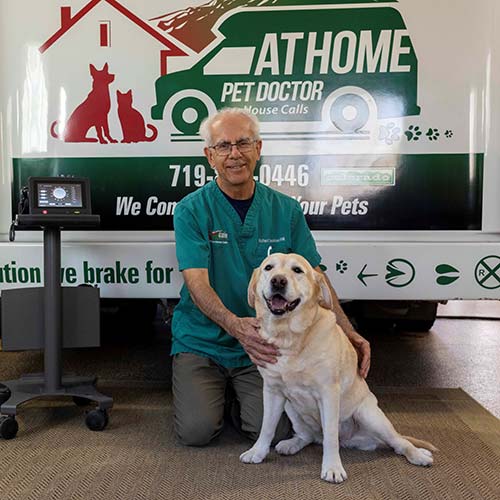 Hi there! Thank you for exploring our website and for considering At Home Pet Doctor for your pet care needs. I graduated from Colorado State University School of Veterinary Medicine in Fort Collins in 1986 and have been practicing veterinary medicine for 37 years. In the first four years of my career, I worked to figure out just what I wanted to do in my new career and that included working at a large group practice in Albuquerque, NM, performing relief work for many vet hospitals in the greater San Diego area and managing a start-up veterinary emergency hospital in Poway, CA. I came to realize that I desired building more of a personal relationship with my clients and their pets, one grounded in familiarity, empathy, communication and trust but in a low stress environment. Never one to shy away from a challenge, the concept of a full-service house call practice based in a medium sized city was born in my mind and I set out to make that a reality. In 1990, Mobile Veterinary Services of NM (aka MVSNM) was born and Albuquerque proved to be fertile ground for such a concept. I had the only fully equipped mobile veterinary clinic in the state of NM for the entire 26 years and to this day, no one else has duplicated that concept.
Fast forward to the present day. After a successful 26 year run in New Mexico and selling my first mobile veterinary clinic, I purchased my second mobile veterinary clinic in 2014. Being pulled by the call of the Colorado Rocky Mountains during our weekend hiking trips, my wife Kelly and I ultimately decided to relocate to Buena Vista. Almost by design but mostly by fate, we found a home with an already built RV garage that could house the mobile clinic and At Home Pet Doctor came into being. For two years I traveled between Buena Vista and Albuquerque seeing patients at both locations while slowly transitioning away from New Mexico and finally making Buena Vista our permanent location in 2016.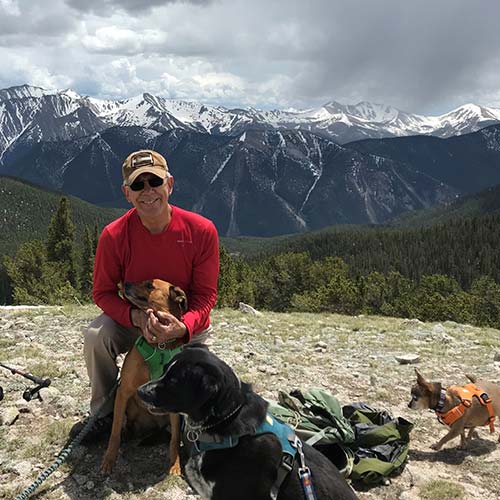 We are very happy to call Buena Vista home! Many of our new clients are locals, long-time residents, transplants from the Front Range or former tourists from adjoining states, the Midwest and CA who surprisingly have visited BV and decided to make it their permanent or second home. Welcome all! The outdoor recreation is phenomenal, the people friendly, the community diverse and the weather seasonal. Away from work, my wife Kelly and I have spent countless hours summiting mountain tops, exploring favorite high alpine lakes, seeking remote trails and sightseeing, most of the time with our four forever puppies Beaux, Ginger, Beamer and little Jack who love the great outdoors as much as we do. We know you will find your favorite outdoor spots too!
At Home Pet Doctor utilizes one of the very few completely equipped mobile veterinary clinics in the state of Colorado allowing us to perform medical, dental and surgical services remotely, parked right outside your front door. While this is the ultimate in convenience, it is still a costlier option and thus many clients still prefer to bring their pet to the vet. In 2020, we became approved by the Chaffee County Board of Commissioners as a home-based business providing clients the option of coming to us. So, whether at your home or our home, At Home Pet Doctor is here to serve the people of Chaffee County and beyond.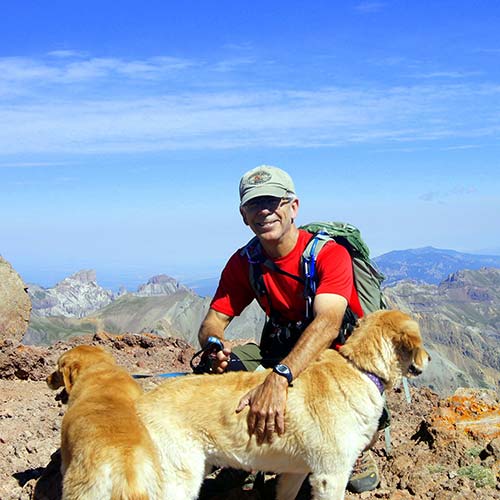 I operate At Home Pet Doctor as a solo practitioner meaning I wear many hats from chief veterinarian to telephone operator to bookkeeper to chief bottle washer. I have always been very independent and am not afraid of getting my hands dirty. Because I do not have a full time technician, I rely on you, my client, to help comfort and hold your own pet during his or her exam. My office and clinic are set up to make this a very workable endeavor but please let me know if you have any concerns. I generally schedule long appointment times to give you adequate time to ask questions without feeling rushed. I love questions and I believe you will find the exchange comfortable and informative.
I have focused my long career on canine/feline medicine and surgery and that is where my comfort level is. I am not the person to call for issues with your horse, llama, iguana or backyard flock. I still look forward to each new day and what challenges it will bring.
I invite you to reach out to me personally to get scheduled. The most direct and quickest way to get on my radar is to complete the registration form found here. This form will allow you to choose a couple of different appointment times and give you room to explain your pet's concerns. Alternative ways to contact me are private email at ahpdinquiry@protonmail.com, voice mail or text messaging at (719) 839-0446. The least effective way to reach out to me is through social media which I rarely look at anymore. I will endeavor to respond to you personally as soon as possible and get you scheduled ASAP. We can get extremely busy at times especially during the high tourist season of summer so I ask for your patience in getting a call back. There is a longer leeway time for house calls and changing winter weather can play havoc with on-time scheduling; my apologies in advance.
Speaking of scheduling, I routinely make myself available five days a week. Hopefully this website makes it easy to contact me or schedule. If you have a concern about your pet, be proactive and reach out sooner than later. Please don't be concerned that it is not serious enough to see the vet or wait until Friday afternoon and realize the issue did not resolve and you can't locate a vet. Unfortunately, no veterinarian in general practice can be available 24/7, 365. Many have tried. I tried early in my career. Truthfully, we failed. You may not know this but of the professions, veterinarians are at the top of the list in burnout, divorce, substance abuse and suicide. Compassion fatigue is rampant in the profession. We all need a break from our work stresses to recharge and refocus. We all have families, kids, health issues, acute illnesses that affect us all, weekly chores that need to get done, not to mention home, weather and family emergencies that arise at the absolute worst time. And the recent Covid pandemic only made things worse. Many veterinarians lost staff, associates and their practice. I ask for your understanding and patience. I know how stressed you are with a pet illness, because I have experienced that same stress with my own pets. I will do my best in getting you seen as soon as possible. Please see our emergency contact page for other options.
The Difference Between Veterinary Burnout and Compassion Fatigue - LifeLearn Inc.
Volunteer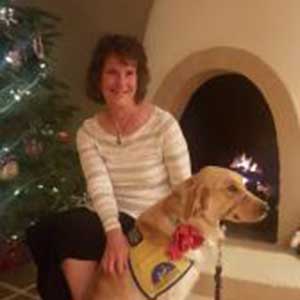 Ms. Kelly Collins

Volunteer
Kelly is much more than my wife. She is my most trusted advisor, my best friend and sometimes veterinary assistant, animal whisperer and client counselor. She is my primary motivator and confidant in life and keeps me focused on important things in and away from the practice. Achieving the proper work/personal life balance is at the essence of enjoyment and success.
She is always willing to lend a hand with procuring X-rays and lab samples, restraining pets for blood draws and IV placement and getting pets prepped for surgery. Kelly works remotely from her own home office and though not immediately present at each appointment, she is available to assist in those situations when an owner is not able to help. She also assists me on the technical side of the practice, being much more computer savvy than I could ever hope to be. She has even volunteered numerous hours at several all day, low-fee spay/neuter events in the area. Her sense of humor, ever present smile and positive attitude are contagious and the four-leggeds relax and attach to her like a magnet.
On the professional side of life, Kelly is an environmental scientist, geologist and concentrates her work on everything water related. Her knowledge base in these areas is phenomenal and enlightening. She is very civic minded and volunteers so much of her time on numerous community boards including the Buena Vista Singletrack Coalition , the Town of Buena Vista Trails Advisory Board, the Collegiate Peaks Forum Series and the Water Advisory Board for the Town of Buena Vista . In short, she is a workhorse with boundless energy! In addition to that she helps manage our home, the vet practice and all of our demanding four-leggeds.
Emotional Support Staff
Archie, Beaux, Bella, Beamer, Ginger, Jack, Harpo, and Zeppo Gastellum

Emotional Support Staff
These key players are integral to the emotional welfare of the "team". Quite literally, so much of what I apply to my patients I have learned and practiced on my own pets first. The vet's pets get sick too and through their illnesses and injuries I have learned much that reinforces the book learning. I have also used many of the specialists listed on this website when I have needed an orthopedic surgeon, a cardiologist, critical care or advanced imaging (CT & ultrasound). Finally, by observations of their interactions with each other, I have garnered much information about pet behavior that no amount of school can teach you. I also credit them with keeping my blood pressure low and providing much needed licks, kisses and hugs during periods of stress. I appreciate the deep connection you have with your pet because I share that with all of ours. When they hurt, we hurt too.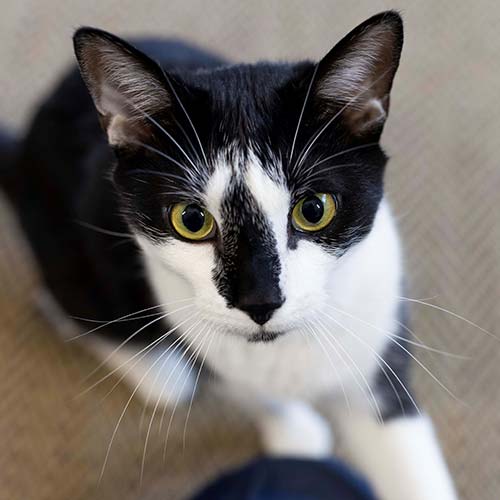 Archie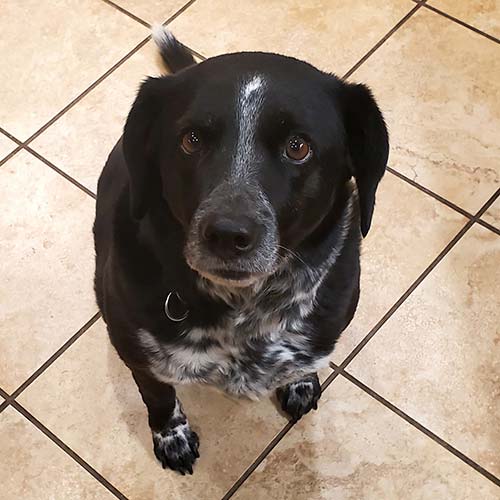 Beamer
Beaux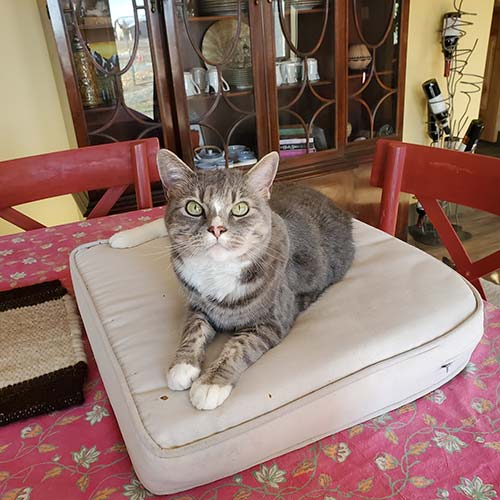 Bella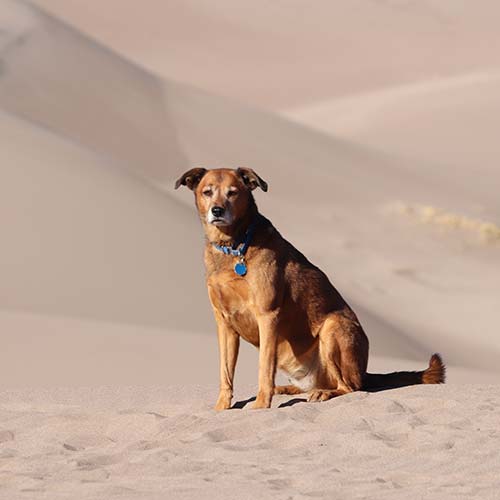 Ginger
Harpo
Jack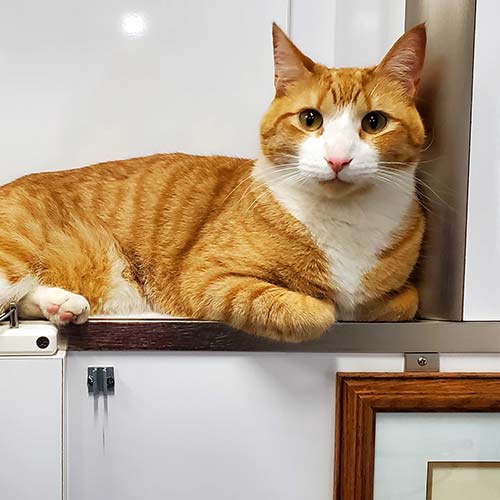 Zeppo